What Makes our Stem Cell Treatment for Muscular Dystrophy Effective?
Since 2005, we have been developing comprehensive protocols regarding stem cell treatment for muscular dystrophy (MD) to overcome the limitations of conventional therapies. In our protocols, stem cells are combined with specialized therapies for muscular dystrophy that not only focus on helping the patient to cope with their symptoms, but also treat the direct cause of the symptoms by promoting the healing of the affected muscles. We believe that our comprehensive stem cell treatment for muscular dystrophy gives our patients the best chances of improvements, allowing for a better quality of life. Different types of muscular dystrophy can be considered for treatment, such as Duchenne, Becker, Limb Girdle, Fascio-Scapulo Humeral and more.
What is Muscular Dystrophy and how does it affect the patient?
Muscular dystrophy (MD) is a group of inherited progressive muscle disorders which are characterized by muscle weakness, wasting and degeneration.
Most forms of MD can also affect other body organs such as heart, gastrointestinal tract and brain. MDs are caused by mutations in genes that code for specific muscle proteins.
Duchenne Muscular Dystrophy (DMD) is one of the most common and lethal MD which affects 1 in every 3500 males and is caused by mutations in the dystrophin gene. Dystrophin is a protein found in muscles of the entire body, whose role is to ensure muscle fibers stability. A lack of functional dystrophin leads to muscular dystrophy. There are many kinds of muscular dystrophies including Duchenne's MD, Becker's MD, Limb Girdle MD and Facioscapulohumeral MD and more.
What happens if Muscular Dystrophy is not treated?
Individuals diagnosed with Muscular Dystrophy characteristically display progressive muscle weakness. Patients with Duchenne muscular dystrophy (DMD) for instance notice the first symptoms in early childhood.
Initial symptoms include leg weakness, increasing convex curvature of the spine, and a waddle-like gait. Continuous loss of muscle fibers results in muscles that get weaker overtime, usually forcing DMD individuals to use a wheelchair by the age of 11 or 12.
In the latter stages, most patients succumb to cardiac or respiratory failure in their twenties, although rare cases of survival into the thirties have been reported. A similar, yet milder type of muscular dystrophy known as Becker muscular dystrophy (BMD) along with other types of muscular dystrophy generally follow a less severe course than DMD.
Are there any conventional treatments available for Muscular Dystrophy patients and what is their efficacy?
So far there is no conventional strategy that shows any clinical benefit for any type of Muscular Dystrophy. Conventional treatment includes supportive care (surgery, corticosteroid administration, medication, physiotherapy etc.) that partially reduces signs and symptoms. Such therapies, however, do not reverse the phenotype nor can they directly target the cause for the pathology. Few treatment options are now available for MD, including pharmacological, gene and cell therapy.
Pharmacological: Various compounds such as allopurinol, vitamin E and selenium as well as mazindol, a growth hormone inhibitor were deemed ineffective or not beneficial against the progression of DMD.
Gene therapy provides a promising option in treating MD but still requires significant advances in the knowledge of genes, muscle promoters, viral vectors, immune system surveillance and methods for systemic delivery of vectors.
Stem cell therapy is based on the delivery of precursor cells (autologous or allogeneic) that contribute to the regeneration of muscle fibers and tissue repair. It is considered to be a safe and effective option when compared to gene and pharmacological therapy. However it is important to note that gains in muscle mass and improvements can only be temporary as stem cells therapy can not treat the defective genes that are the cause of Muscular Dystrophy.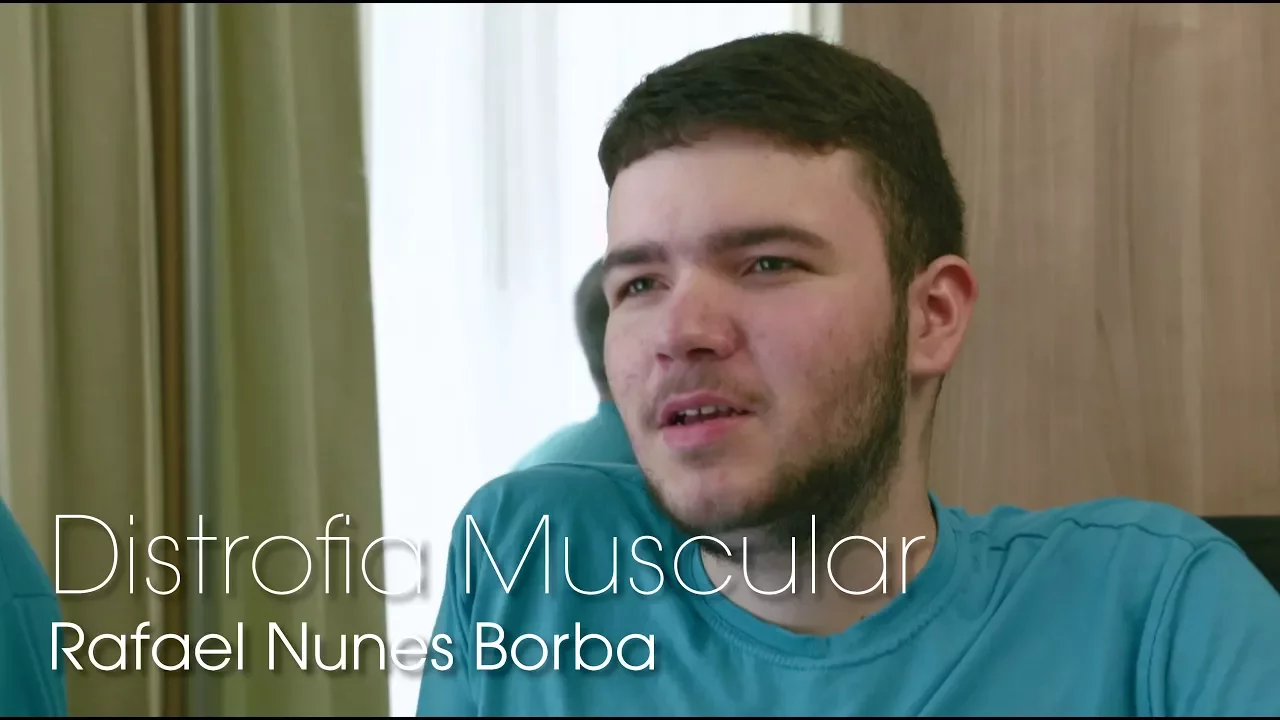 Rafael was diagnosed with muscular dystrophy as a child. Through stem cell treatment, he has seen a slowed disease progression. In this video he is undergoing his third comprehensive stem cell treatment procedure at our partner treatment hospital. His daily routines such as holding a glass, eating by himself, kicking a ball, typing on his phone or computer have gotten easier, leading to a better quality of life.
How can stem cells help relieve the symptoms of the muscular dystrophy for the patient?
Umbilical cord derived stem cells have been researched as novel option to treat muscular dystrophy in recent years. Most MD patients Beike has treated utilizing stem cells and rehabilitation showed visible signs of improvement. However, when discussing improvements, it is important to remember that they might greatly differ from one patient to another. This is due to many factors, such as the patient's medical condition, severity of the disease, complications, general physical condition or age.
The purpose of stem cell treatment for Muscular Dystrophy is to promote the healing and growth of the affected muscles. Thus, various kinds of improvement are possible after our treatment and our past patients have experienced the following*:
Enlarged muscle mass
Increased muscle strength
Decreased occurence of respiratory infection
Improved balance
Decreased stiffness
Clinical stabilization
Improved range of movement
Decreased tremor occurrence
Improved development (in children)
*It is important to remember that as for any medical treatment, improvements cannot be guaranteed. Please contact us for more information regarding the possible improvements for a particular case.
Our Treatment Program in Details
Beike is unlike any other stem cell treatment provider in the world, the reason? Since 2005, we have been developing and optimizing our stem cell treatment protocols with the concept that only a very comprehensive solution can allow our patients to truly benefit from stem cells. We believe that stimulation through various therapies is necessary to enhance stem cell regenerative response, therefore our protocols include daily therapies to support the stem cells. Finally, we provide a wide variety and large quantities of stem cells in order to adapt to each patient specific condition and deliver maximized regenerative potential.
Our stem cell therapy for muscular dystrophy program consist in 4 to 8 simple and minimally invasive injections of umbilical cord derived stem cells. The stem cells are transplanted using two separate methods: by intravenous way using a standard IV drip system, and through intramuscular injection in the affected muscles. These two delivery methods allow for increased efficacy while ensuring safety and minimum inconvenience for the patient.
15 to 18 Days Stay
IV & intramuscular Injections
UCBSC / UCMSC Cells
Daily Therapy Program
120-400 Million Cells
Nutrition Program
Patient Experience Stories
Find out more about patients previously treated with Beike stem cell protocols. The families participating in these blog posts talk about their stories and present their own view of the treatment, including thoughts regarding the daily therapies, the stem cell injection themselves as well as improvement noticed during and after treatment.
Diagnosis Juliana, from Brazil, was diagnosed with Limb-girdle muscular dystrophy type 2B when she just turned 25 years old. The first symptoms were weakness in her lower limbs, lack of balance resulting in constant falls and difficulty in climbing stairs. As the years progressed her limitations worsened which led her to quit …
Saif, a 15-year-old boy from the United States is back for his 6th treatment with Beike Biotech. His mom, kindly accepted to respond to a Q&A session about our stem cell treatment. We chose Beike after detailed research and it was one of the best decisions we've made. Tell us about Saif's condition …
Video Update Stem Cell Treatment Muscular Dystrophy Testimonial Recently Rafael underwent a comprehensive stem cells treatment for his muscular dystrophy, a condition which has greatly impacted his quality of life since he was 12 he fell down and broke his leg while at a family gathering. Below is Rafael and …
Stem Cell Quality and Quantity Ensured
Different types of stem cells for different needs
Beike provides stem cells from two separate sources: umbilical cord blood and umbilical cord tissue. Umbilical cord related samples are donated by healthy mothers after normal births and are sent to Beike Biotech's laboratories for processing.
After reviewing the patient's full medical information, our doctors will recommend which source of stem cells should be used for treatment. Our treatment protocols may include one or multiple types of stem cells in combination depending on each patient's specific condition.
Highest International Stem Cell Processing Standards
Beike Biotechnology is processing its own adult stem cells in its internationally accredited laboratories. The company has full control over the processing and quality control of all stem cell products, ensuring perfect safety and highest quality.
Patient Videos
Below are video interviews recorded during treatment with Beike stem cells. The families showcased in these videos talk about their personal stories and their experience of the treatment including the improvement noticed.
The improvements mentioned in these videos are typical, however it does not guarantee that all patients may have the same improvements.
Why Choose Beike for a Stem Cell Treatment?
Experience: With more than a decade of practice, you are ensured to be advised and treated by competent professionals.
Safety: Accredited by the American Association of Blood Banks (AABB) and following highest international standards, our stem cell processing methods and laboratories ensure that you receive the best stem cell quality available.
Diversity: Multiple types of stem cells having different capabilities are available to adapt to each patient's specific condition. We do not use the same type of stem cells for all patients.
Extensiveness: A complete supportive therapy program is provided daily to stimulate patient's freshly transplanted stem cells. The best improvement can only be obtain by supporting your stem cells.
Support: A full follow-up program is provided after the treatment and you will be asked to take part in it at 1, 3, 6 and 12 months after treatment. Access to our team after the treatment is very important as you may receive further advice to maximize improvements.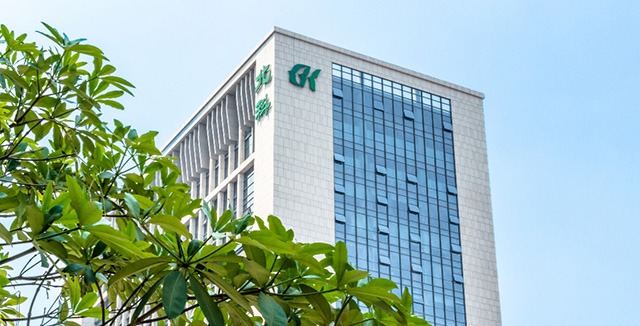 Founded in July 2005, Shenzhen Beike Biotechnology is a national high-tech enterprise specialized in clinical transformation and technical service of biological treatment technology of strategic emerging industries.