How does stem cell therapy for ONA work?
Since 2007, we have been developing comprehensive stem cell treatment protocols for optic nerve atrophy (ONA) to overcome the limitations of conventional therapies.
In our protocols, stem cells are combined with specialized therapies for ONA that not only focus on helping the patient to cope with their symptoms, but also treat the root cause of the condition by promoting the healing of the optic nerve. We believe that our comprehensive treatment approach for ONA gives our patients the best chances for vision improvement, allowing for a better quality of life.
Repair optic nerve atrophy using stem cells
The optic nerve acts as a signal transmission channel between the retina in the eye and the visual cortex in brain. When the optic nerve is damaged (atrophy), visual signals become unable to travel freely to the brain and the patient gets affected by partial or total loss of vision.
It is important to remember that optic nerve atrophy can arise from various demyelinating, inflammatory, ischemic or traumatic origins, and conditions such as open angle glaucoma, optic neuritis or Leber hereditary optic neuropathy are among the various causes of ONA. In some cases, the optic nerve atrophy is causing a constant and progressive loss of vision.
Few conventional treatment options are available for patients diagnosed with ONA, which mostly focus on helping the patients to cope with their disability. However, none of them are actually treating the loss of optic nerve function. Stem cells have the ability to regenerate nerve cells in the optic nerve, allowing ONA patients to recover some vision.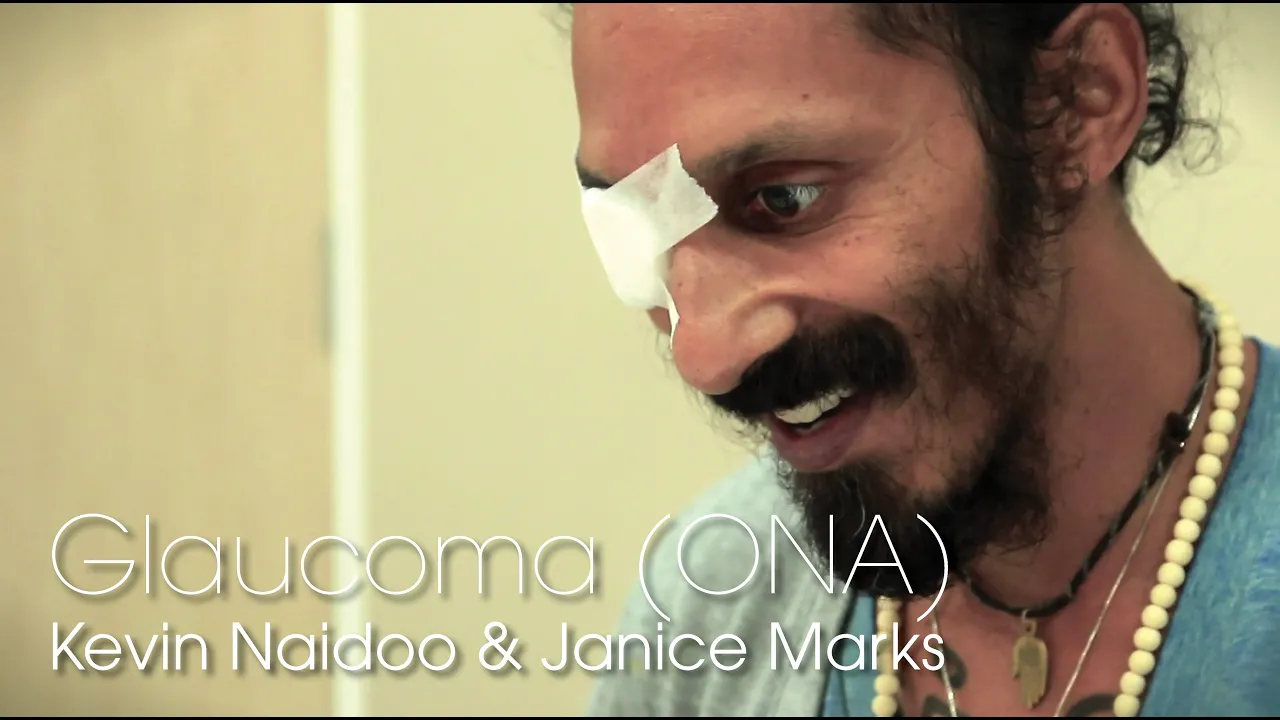 Janice has suffered from visual impairment all her life, but her Glaucoma diagnosis and worsening condition coupled with a lack of treatment options was heartbreaking. That all changed when Janice and her husband saw Kevin Naidoo's story on local television talking about his upcoming trip for stem cell treatment.
Possible improvements after Stem Cell Therapy for Optic Nerve Atrophy
The purpose of our stem cell treatment is to restore neurological function in the lesion area and repairing nerve damage on the optic nerve. Various kinds of improvement are possible after our treatment and our past patients have experienced the following*:
Sharpened visual acuity
Enhanced light perception
Enlarged visual field
Brighter night vision
Reduced nystagmus
Improved strabismus
*It is important to remember that as for any medical treatment, improvements cannot be guaranteed. Please contact us for more information regarding the possible improvements for a particular case.
Our Treatment Program in Details
We have been developing and optimizing our stem cell treatment protocols with the concept that only a very comprehensive solution can allow our patients to truly benefit from stem cells. We believe that stimulation through various therapies is necessary to enhance stem cell regenerative response. We provide a wide variety and large quantities of stem cells in order to adapt to each patient specific condition and deliver maximized regenerative potential.
Our stem cell treatment for Optic Nerve Atrophy (ONA) consist in 6 to 8 simple and minimally invasive injections of umbilical cord derived stem cells. The stem cells are transplanted using two or three different methods: intravenous via a standard IV drip, through intrathecal injection. Patients older than 10 years old may also receive two retrobulbar injections to better target the optic nerves.* Together, these 3 injection methods allow for increased efficacy while ensuring safety and minimum inconvenience for the patient.
*Not all patients can receive a retrobulbar injection. The acting doctor will decide If it is possible.
15 to 23 Days Stay
IV, Intrathecal and Retrobulbar Injections
UCBSC / UCMSC Cells
Daily Therapy Program
120-400 Million Cells
Nutrition Program
Patient Experience Stories
Find out more about patients previously treated with Beike stem cell protocols. The families participating in these blog posts talk about their stories and present their own view of the treatment, including thoughts regarding the daily therapies, the stem cell injection themselves as well as improvement noticed during and after treatment.
Sophie's mom wrote us feedback in the form of a letter and with her consent, we decided to share it with you below… Sophie was born with Optic Nerve Hypoplasia, a rare genetic deficiency. She was diagnosed with chronic non-progressive encephalopathy, also known as cerebral palsy, when she was three …
Romanian patient Ovidiu Simion was diagnosed with pigmentary retinopathy, a condition which accelerates the degeneration of the visual field. Patients with this condition experience increasing loss of vision and may feel as if they are looking through a telescope due to the limited range of vision. Below is a brief …
Kevin Naidoo, a yoga instructor from Saskatoon, Canada recently returned home from his stem cell treatment "adventure" in Bangkok, Thailand to treat his Optic Nerve Atrophy (ONA) which was caused by Glaucoma, which is an increase of intra-ocular pressure that can damage the optic nerve. His treatment utilized adult stem …
Stem Cell Quality and Quantity Ensured
Different types of stem cells for different needs
Beike provides stem cells from two separate sources: umbilical cord blood and umbilical cord tissue. Umbilical cord related samples are donated by healthy mothers after normal births and are sent to Beike Biotech's laboratories for processing.
After reviewing the patient's full medical information, our doctors will recommend which source of stem cells should be used for treatment. Our treatment protocols may include one or multiple types of stem cells in combination depending on each patient's specific condition.
Highest International Stem Cell Processing Standards
Beike Biotechnology is processing its own adult stem cells in its internationally accredited laboratories. The company has full control over the processing and quality control of all stem cell products, ensuring perfect safety and highest quality.
Patient Videos
Below are video interviews recorded during treatment with Beike stem cells. The families showcased in these videos talk about their personal stories and their experience of the treatment including the improvement noticed.
The improvements mentioned in these videos are typical, however it does not guarantee that all patients may have the same improvements.
Why Choose Beike for a Stem Cell Treatment?
Experience: With more than a decade of practice, you are ensured to be advised and treated by competent professionals.
Safety: Accredited by the American Association of Blood Banks (AABB) and following highest international standards, our stem cell processing methods and laboratories ensure that you receive the best stem cell quality available.
Diversity: Multiple types of stem cells having different capabilities are available to adapt to each patient's specific condition. We do not use the same type of stem cells for all patients.
Extensiveness: A complete supportive therapy program is provided daily to stimulate patient's freshly transplanted stem cells. The best improvement can only be obtain by supporting your stem cells.
Support: A full follow-up program is provided after the treatment and you will be asked to take part in it at 1, 3, 6 and 12 months after treatment. Access to our team after the treatment is very important as you may receive further advice to maximize improvements.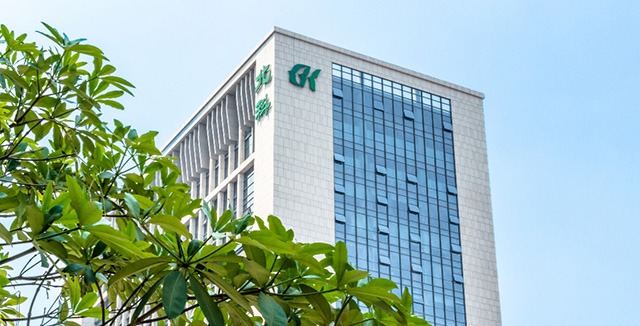 Founded in July 2005, Shenzhen Beike Biotechnology is a national high-tech enterprise specialized in clinical transformation and technical service of biological treatment technology of strategic emerging industries.
Frequently asked questions about ONH/SOD
What is optic nerve atrophy (ONA)?
Optic nerve atrophy (ONA) is an umbrella term used to describe a number of conditions, which result in vision loss. Optic nerve atrophy can be classified according to the cause of the atrophy, accordingly:
Demyelinating
Inflammatory
Ischemic
Traumatic
What causes optic nerve atrophy?
The cause of ONA is dependent upon the type of atrophy present:
Demyelinating ONA, also known as optic neuritis, occurs in conditions such as multiple sclerosis and other demyelinating and inflammatory conditions. Patients often present with rapid loss of vision in one eye, which may be loss in part or all of the visual field.
Ischemic ONA results from occlusion of blood vessels supplying the optic nerve and can occur in conditions such as vasculitis, giant cell arteritis, granulomatosis with polyangiitis, and rheumatoid arthritis. Patients with ischemic ONA develop rapidly progressing loss of vision, often in the superior aspect of their visual field.
Traumatic ONA results from direct injury to the optic nerve, often from blunt force or accidents such as motor vehicle collisions.
Inflammatory ONA, also known as infiltrative neuropathy, results in destruction of the optic nerve from locally invading tumors, infection and autoimmune processes such as sarcoidosis.
How is optic nerve atrophy diagnosed?
ONA is diagnosed by extensive ophthalmological investigation which may include:
Visual field testing: visual field defects in optic neuropathies can take several patterns including central, diffuse, arcuate, and altitudinal defect. The pattern of visual filed defect is not specific of any etiology and almost any type of field defect can occur with any optic neuropathy. However, altitudinal defects are more common in ischemic optic neuropathies and central, or cecocentral defects frequently accompany toxic/nutritional and hereditary optic neuropathies.
Electrophysiological testing: Visual evoked potential (VEP) are often abnormal in optic neuropathies. Although VEP is not necessary in the diagnosis of optic neuropathy, it can be useful in patients with early or sub-clinical optic neuropathy who may have normal pupillary responses and no discernible optic disc changes on clinical examination
Optical coherence tomography: a relatively new technique which uses low coherence light to penetrate tissue and a camera to analyze the reflected image. By performing circular scans around the optic nerve head, the peripapillary nerve fiber layer can be analyzed. This has been useful in the follow up of patients with optic neuritis, traumatic optic neuropathy, and Leber's hereditary optic neuropathy
Symptoms of ONA often include tunnel vision (also known as scotoma), blurred vision, and loss of other visual fields. These defects are diagnosed on further investigation using the aforementioned techniques.
What are the current treatments for optic nerve atrophy?
Currently, there are no effective conventional treatments for ONA. Following destruction of the optic nerve, regeneration of neurons using conventional medical treatment is not possible. Therefore, treatment with novel therapies, such as stem cells, offers a promising hope that regeneration of vision in ONA patients may be a possibility.
How can stem cell treatment restore vision in patients?
The mechanisms by which stem cells deliver their regenerative action are :
Secretion of neurotrophic factors before or after differentiation. MSCs release certain neurotrophic growth factors including brain derived neurotrophic factor (BDNF) which may offer neuroprotection.
Injection of MSC may result in anti-inflammatory effects, thereby increasing regeneration of neurons located within the optic nerve.