A brief history of Beike
Founded in July 2005, Shenzhen Beike Biotechnology Co. Ltd. (hereinafter referred to as Beike Biotechnology) is a national high-tech enterprise specialized in clinical transformation and technical service of biological treatment technology of strategic emerging industries. The company has more than 300 employees, of which more than 35 percent are technical research and development staff. The professional and technical research and development team has many experts at home and abroad with outstanding achievements in the field of cell biology.
Beike is a Chinese biotechnology company with main offices in Shenzhen (near Hong Kong) and Taizhou. Beike's stem cell research and clinical applications were developed starting in the 1990s. Over 60 PhDs from leading Chinese universities contributed to advancing Beike's treatment technologies. Many of Beike's scientists also have experience at leading Western universities, including Stanford, the University of Minnesota, and UCLA.
Beike Biotechnology has established more than 20 adult stem cell processing laboratories. In 2011 Jiangsu Beike's inspection center was accredited by the China National Accreditation Service for Conformity Assessment (CNAS) and it is the first adult stem cell processing laboratory accredited by CNAS. Beike Biotechnology also successfully completed on-site evaluation for AABB (American Association of Blood Bank) accreditation in September 2011. With this level of safety and efficacy, patient's can rest assured that they are receiving the highest quality umbilical-cord derived adult stem cells.
The first patient to be treated with Beike processed cells was in 2001. Over 200 patients participated in studies and were treated between 2001 to 2005 in order to determine treatment efficacy for a small number of end-stage and otherwise incurable diseases. Beike was incorporated in July 2005 and has since provided partner hospitals with stem cells for the treatment of over 33,500 patients. Beike currently maintains 9 research and cell processing laboratories in accordance with GMP standards, ISO 9001 and ISO17025 and has been awarded over US$6 million in government grants.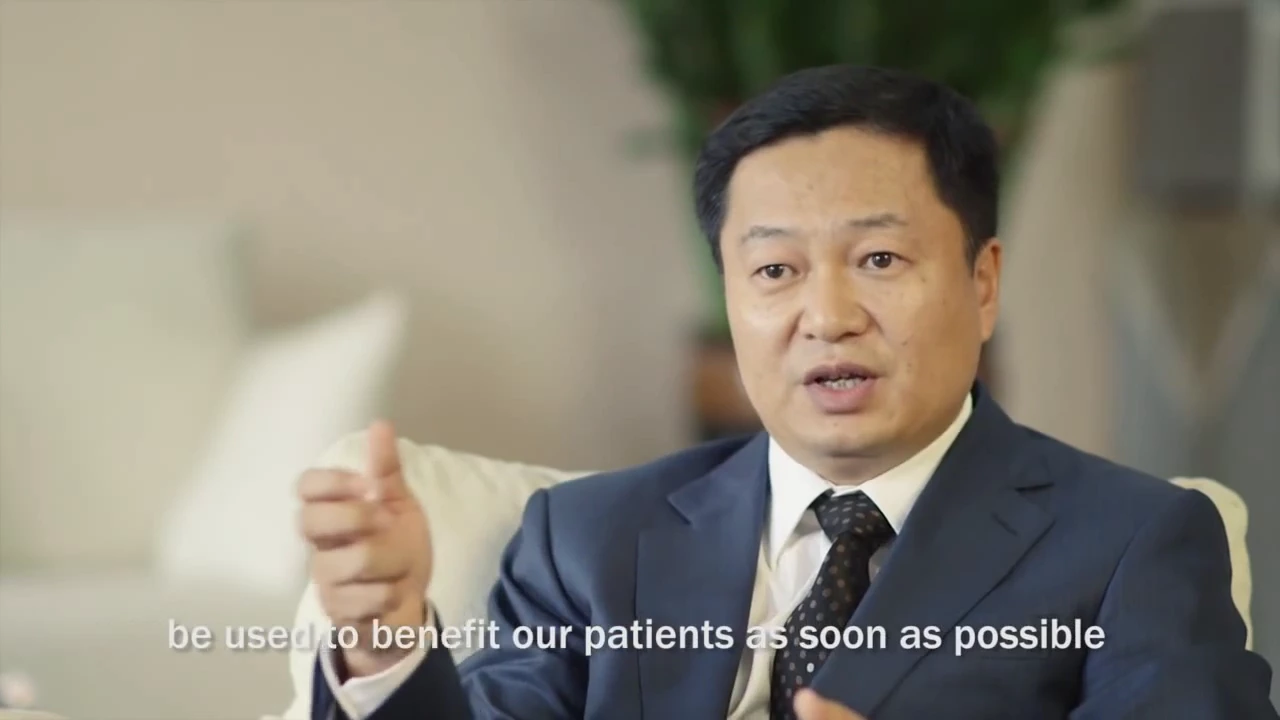 Beike in Numbers
300+ employees
around the world
9 laboratories
for research, stem cell processing and quality control
8 cell banks (2 under construction)
storing stem cells samples for 20,000 families
33,500+ patients
treated using Beike stem cell products
2,900m²
for its main laboratory in Shenzhen
15 years
of experience in stem cell clinical applications
19 floors
building including Beike main office and laboratory
170+ articles
published in scientific journals
A research institution
Unlike many stem cell treatment clinics, Beike itself is a dedicated research organization. Our vigor for helping patients extends far beyond simply using stem cells for clinical treatments based on other's research. Beike extends its actual scientific research into cell technologies, and Beike has been one of the world leaders in this important research. This allows Beike's treatment protocols and stem cell processing to not only be guided by 3rd party research, but also their own. Beike has almost 50 published peer-reviewed research papers in scientific journals around the world (such as Nature) and has spent tens of millions over the past decade on scientific laboratories and cell research.
Global Clinical Research Technical Support Network:
Beike Biotech has been cooperating with more than 400 domestic and foreign scientific and medical institutions to provide individualized cell preparation technologies for cell therapy of more than 80,000 patients with refractory diseases, including those from the United States, Canada, the United Kingdom or Japan. All together more than 70 countries. The significant treatment results are highly recognized by the international academic community.
Advanced immune cell therapy technology:
Through strategic licensing, mergers and acquisitions, independent research and development, Beike Biotechnology account for an important strategic position in the field of immunotherapy. Beike has a variety of international advanced immunotherapy technology and products. ALT803 is considered by NCI to be the most promising interleukin-based drug to cure cancer. In the development of antibodies to major histocompatibility complex (RBC) receptor-recognition R&D platforms, MCAR-T and MCAR-NK cell therapies are more effective than the conventional CAR-T, TCR-T and bispecific antibodies in hematological malignancies, solid tumors and viral infections and other diseases.
Integrated Cell Bank and Regional Cell Preparation Center National Network:
By laying out a "cell therapy expressway network" that can meet the clinical needs including the large-scale production of clinical demand side and also the advanced technology provider side timely, it provides an innovative public technology for clinical transformation of cell therapy technology Platform and infrastructure. It has built and achieved outstanding achievements in Shenzhen, Jiangsu, Guizhou, Jiangxi, Guangxi and Xinjiang, and provides a new way for China's cell therapy industry to develop.
Strong R&D capability:
Beike Biotechnology is a National high-tech enterprises and member of the International Cell Therapy Association (ISCT). Beike holds application of 39 stem cell field-related patents with 26 authorized. Beike published more than 100 articles at authoritative magazines at home and abroad. Beike is part of more than 60 government projects at all levels; six being state-level projects.
Strict quality control system:
Adult stem cell and immune cell preparation system and Jiangsu stem cell bank have passed the ISO9001 quality management system certification; has the industry's first access to China National Accreditation Board for Conformity Assessment (CNAS) accreditation testing laboratory qualification; is the first recognized member in mainland China through the (ISCT); the first certified unit in mainland China through the world's advanced blood transfusion and cell therapy technology alliance (AABB).