Why stem cell therapy is an effective treatment for cerebral palsy
Few conventional treatment options are available for patients diagnosed with cerebral palsy, which mostly focus on helping the patients to cope with their disability. However, no conventional approach can treat the loss of neurological function caused by the original cerebral injury. Stem cell therapy for cerebral palsy (CP) has the ability to regenerate and repair damaged cells in the brain, helping to reverse the symptoms and allowing cerebral palsy patients to improve.
How does stem cell treatment for CP work?
Stem cells are responsible for differentiating into new cells when old ones die or are injured. They are able to become skin, blood, muscle, bone, and more. One of the cells they can become are neurons in the brain. This creation of new cells is the source of healing, regrowth, and continued life. A stem cell treatment (injecting concentrated and potent stem cells into the body) is able to stimulate the body's regenerative functions. This provides an extra boost and helps repairing damaged brain cells as well as creating new cells that the body needs. For neurological conditions, the most important area to send stem cells to is the brain, where they can help build new neurons for proper brain functions.
The potential mechanisms of stem cell transplantation are:
reducing the inflammation response, avoiding secondary brain lesion
differentiating into astrocyte, microglia, oligodendrocyte, neuronland glia cells, which may be good for myeline sheath, axon regeneration, transmission of nerve impulse
producing the cytonkines and growth factors, such as glia derived neurotrohic factor (GDNF), brain derived neurotrophic factor (BDNF), nerve growth factor (NGF), neurotrohin 3 (NT-3), neurotrohin 4/5 (NT 4/5), that support brain neuroprotection
generating new vessels growth, thereby increasing the delivery of oxygen and nutrients to injured and hypoxic tissue; and
reducing the intrinsic cell apoptosis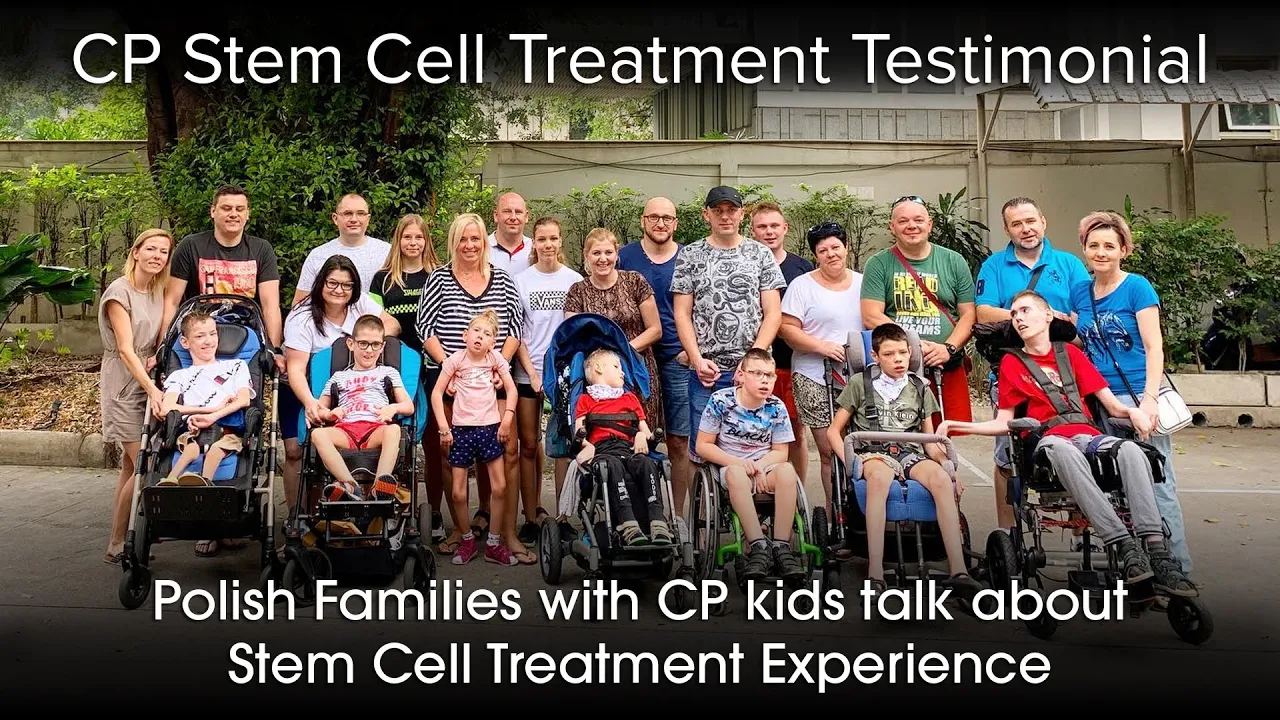 After a successful first stem cell treatment in Thailand in 2019, six young people with cerebral palsy travelled again from Poland for a second round of stem cells and supporting therapies. The families agreed to sit with us and tell us more about the improvements they have noticed so far and the treatment experience in general.
Possible improvements after Stem Cell Therapy for Cerebral Palsy
The purpose of the treatment is to promote healing of the original brain injury in order to restore neurological function. Thus, various kinds of improvement are possible after our treatment. The majority of Cerebral Palsy patients that have been treated by Beike, utilizing the combination of stem cell therapy and rehabilitation, showed visible signs of improvements, especially for these symptoms*:
Spasticity
Range of movement
Speech
Walking
Balance
Swallowing
Learning
Mood disorder
Head control
Drooling and appetite
*It is important to remember that as for any medical treatment, improvements cannot be guaranteed. Please contact us for more information regarding the possible improvements for a particular case.
Our Treatment Program in Details
Beike is unlike any other stem cell treatment provider in the world, the reason? Since 2005, we have been developing and optimizing our stem cell treatment protocols with the concept that only a very comprehensive solution can allow our patients to truly benefit from stem cells. We believe that stimulation through various therapies is necessary to enhance stem cell regenerative response, therefore our protocols include daily therapies to support the stem cells. Finally, we provide a wide variety and large quantities of stem cells in order to adapt to each patient specific condition and deliver maximized regenerative potential.
Our stem cell therapy program for cerebral palsy consist in 6 to 8 simple and minimally invasive injections of umbilical cord derived stem cells. The stem cells are transplanted using two separate methods: by intravenous way using a standard IV drip system, and through intrathecal injection performed after lumbar puncture. These two delivery methods allow for increased efficacy while ensuring safety and minimum inconvenience for the patient.
15 to 23 Days Stay
IV and Intrathecal Injections
UCBSC / UCMSC Cells
Daily Therapy Program
120-400 Million Cells
Nutrition Program
Patient Experience Stories
Find out more about patients previously treated with Beike stem cell protocols. The families participating in these blog posts talk about their stories and present their own view of the treatment, including thoughts regarding the daily therapies, the stem cell injection themselves as well as improvement noticed during and after treatment.
Sophie's mom wrote us feedback in the form of a letter and with her consent, we decided to share it with you below… Sophie was born with Optic Nerve Hypoplasia, a rare genetic deficiency. She was diagnosed with chronic non-progressive encephalopathy, also known as cerebral palsy, when she was three …
From day one the whole staff made us feel very comfortable. Our patient Subir together with his dad underwent our stem cell therapy protocol for 23 days. During their stay, we sat down with them to understand more about Subir's condition and their experience at our facility center in Bangkok, …
Ava and her mom came to Thailand in February 2022. After 23 days of treatment, they went back to Switzerland very confident that the improvements would come soon. 3 months later Ava's mom contacted us and shared all the great news about her daughter, on her own words here is …
Stem Cell Quality and Quantity Ensured
Different types of stem cells for different needs
Beike provides stem cells from two separate sources: umbilical cord blood and umbilical cord tissue. Umbilical cord related samples are donated by healthy mothers after normal births and are sent to Beike Biotech's laboratories for processing.
After reviewing the patient's full medical information, our doctors will recommend which source of stem cells should be used for treatment. Our treatment protocols may include one or multiple types of stem cells in combination depending on each patient's specific condition.
Highest International Stem Cell Processing Standards
Beike Biotechnology is processing its own adult stem cells in its internationally accredited laboratories. The company has full control over the processing and quality control of all stem cell products, ensuring perfect safety and highest quality.
Patient Videos
Below are video interviews recorded during treatment with Beike stem cells. The families showcased in these videos talk about their personal stories and their experience of the treatment including the improvement noticed.
The improvements mentioned in these videos are typical, however it does not guarantee that all patients may have the same improvements.
Why Choose Beike for a Stem Cell Treatment?
Experience: With more than a decade of practice, you are ensured to be advised and treated by competent professionals.
Safety: Accredited by the American Association of Blood Banks (AABB) and following highest international standards, our stem cell processing methods and laboratories ensure that you receive the best stem cell quality available.
Diversity: Multiple types of stem cells having different capabilities are available to adapt to each patient's specific condition. We do not use the same type of stem cells for all patients.
Extensiveness: A complete supportive therapy program is provided daily to stimulate patient's freshly transplanted stem cells. The best improvement can only be obtain by supporting your stem cells.
Support: A full follow-up program is provided after the treatment and you will be asked to take part in it at 1, 3, 6 and 12 months after treatment. Access to our team after the treatment is very important as you may receive further advice to maximize improvements.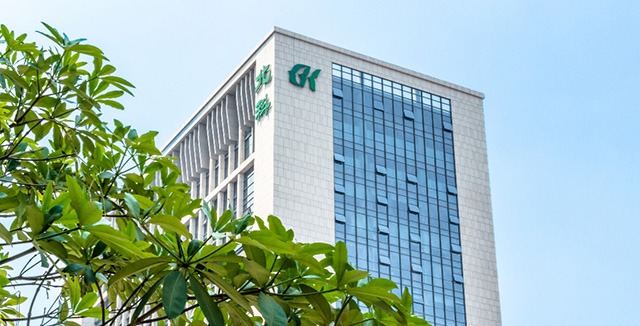 Founded in July 2005, Shenzhen Beike Biotechnology is a national high-tech enterprise specialized in clinical transformation and technical service of biological treatment technology of strategic emerging industries.
Frequently asked questions about Cerebral Palsy and Stem Cells
What conventional treatment is currently available for cerebral palsy?
There are a number of different areas within the condition that can be helped, and often a cerebral palsy patient will work with different types of doctors to improve on many fronts. Medications exist for patients that have need to relax stiff muscles, and to address some feeding problems in babies. Physical therapy and occupational therapy can help improve a patient's mobility or ability to perform daily tasks, and speech therapy can be used to improve communication skills. For the most part, therapy and medications are viewed as positive interventions to manage the condition.

However, due to the nature of the condition, improvements in cerebral palsy patients can be difficult with conventional treatment, and damage is often viewed as irreversible as the body regenerative capabilities are insufficient to completely reverse or repair damaged neurons in the brain. Conventional treatments are intended only to mitigate symptoms and make them more manageable, and do not address the root cause, which is considered complete and irreversible.
Can stem cells cure cerebral palsy?
There is currently no cure for cerebral palsy. One of the most promising alternative treatments, however, is stem cell therapy. Stem cells, by addressing the cerebral injury, are able to not only lessen symptoms, but actually reverse some of the original damage and create lasting developments in a child with cerebral palsy. The purpose of stem cell therapy is to restore neurological function in the brain and spinal cord lesion area, and therefore reduce and actually reverse some of those symptoms. However, though these results can be life changing and lasting, this does not count as a "cure" and some milder symptoms will likely remain.
How do stem cells help CP patients?
There are five main points that can be made of the benefits of stem cells for cerebral palsy patients:
Reducing the inflammation response, avoiding secondary brain lesion;
Differentiating into astrocyte, microglia, oligodendrocyte, neuron and glia cells, which may be good for myelin sheath, axon regeneration, transmission of nerve impulse
Producing the cytokines and growth factors, such as glial derived neurotrophic factor (GDNF), brain derived neurotrophic factor (BDNF), nerve growth factor (NGF), neurotrophin 3(NT-3), and neurotrophin 4/5 (NT 4/5) that support brain neuroprotection
Generating new vessel growth, thereby increasing the delivery of oxygen and nutrients to injured and hypoxic tissue
Reducing the intrinsic cell apoptosis (reducing cell death)
What improvements can cerebral palsy patients see from stem cell treatment?
Our patients have experienced improvements that include but are not limited to: Better balance and coordination, reduced fatigue, improved speech, decreased tremors, improved motor function, better swallowing, decreased neuropathic pain, improved mental alertness. It is important to note that, as for any medical treatment, improvement cannot be guaranteed.
What type of stem cells are used for treating cerebral palsy?
Most of our patients diagnosed with cerebral palsy receive umbilical cord blood stem cells (UCBSC) and in some cases, patients will receive umbilical cord mesenchymal stem cells (UCMSC) instead. Both types of stem cells belong to the category of "adult stem cells" and are extracted from umbilical cords gathered from healthy babies after birth.
Umbilical cord blood-derived stem cells contain several sub-categories such as mesenchymal stem cells (MSC), hematopoietic stem cells (HSC), endothelial progenitor cells (EPC), immature immune cells and others. These adult stem cells are able to differentiate into different types of cells, such as osteocytes (bone), chondrocytes (cartilage), myocytes (muscle), fibroblasts (tendon/ligament), adipocytes (fat), hepatic stellate cells (liver), endothelial cells (blood vessels), all blood forming cells (red blood cells, white blood cells, platelets), connective tissues, and more. They are even found to create neurons and glial cells. These cells are also able to release products such as cytokines and growth factors that contribute to neural protection, and when directed to the brain can stimulate the body's own repairing of damaged neural cells (neurons).
Is the umbilical cord the only source of adult stem cells?
No. Adult stem cells can be gathered from different sources such as adipose tissues (fat), bone marrow, umbilical cord, and more. It could come from the patient's own body (autologous) or from a donor (allogenic).
How much does cerebral palsy stem cell treatment cost?
Our comprehensive stem cell treatment starts at $23,000
What are the possible side effects of stem cell therapy?
Only about 5% of our patients suffer from side effects after stem cell injections. Side effects are generally minor and appear right after injection. Side effects can include headache, fever, nausea, dizziness, vomiting, pain in the legs or back pain. Side effects are temporary and fade away quickly in most cases. It is important to note that in most cases side effects are not caused by the stem cells but by the intrathecal injection procedure itself.
From a symptomatic point of view, what are the different types of cerebral palsy?
Here are many different cells in the brain that are involved in neurological function, allowing the brain and the rest of the body to communicate properly. There are neurons, astrocytes, microglia, oligodendrocytes, ependymal cells, and many more that are needed to make these connections. The way cerebral palsy exhibits itself can be a result of any or all of these cells being damaged, and can depend on which area of the brain is injured. Cerebral palsy can affect the whole body, including speech, motor and cognitive function, just the legs (paraplegia/paraparesis), or one side of the body (hemiplegia/hemiparesis), but this is not an exhaustive list.
Beyond these areas of the body CP can affect, it also can be categorized in the way it affects those areas. This categorization comes in three main forms:
Spastic: This is the most commonly seen form, in which muscle tone is increased, causing muscles to feel stiff and movements to look jerky.
Dyskinetic: This form causes involuntary movements that can be twisting, repetitive, slow, or unpredictable. This affects 10-15% of cases and can be very severe.
Ataxic: Tthis form is characterized by shaky movements that can cause problems with balance, coordination, spatial positioning, posture, and even the control of eye movements. 5% of cerebral palsy patients have this.
Any mixture of these three forms is possible as well. Diagnosis is generally determined after doctors look at an MRI of the patient's brain coupled with observed symptoms. The patient is also tracked throughout childhood to monitor the pace of important developmental milestones such as crawling and walking.
How are the stem cells delivered to the patient?
For CP patients, we provide the stem cells intravenous infusions into the bloodstream (IV) and intrathecal injections directed to the spine's cerebrospinal fluid below the spinal cord conus medullaris. While IV injections are a more systemic mean of delivery allowing regeneration of various areas of the body, the intrathecal injection are targeting the central nervous system in a more direct manner.
Is there an age limit to receive the treatment?
Stem cell treatment for cerebral palsy is more effective in younger children due to their high brain plasticity. Brain plasticity, also called neuroplasticity is the ability for the brain to adapt and form new neural networks around injuries in order to achieve desired results and maximize brain function. Children and young teenagers have the most potential for improvement after stem cell treatment.