Restoring Neurological Function
Using Stem Cells
Cerebral Palsy is a condition that results from a non-progressive insult to the developing brain in a child. The brain insult itself may occur for various reasons during fetus gestation, at birth or shortly after birth. Causes of cerebral palsy include intra-uterine infections such as toxoplasmosis and rubella,  restricted oxygen supply during birth (hypoxic ischemic encephalopathy), neonatal jaundice and more.
Cerebral Palsy can affect various parts of the brain and patients may not all have the same symptoms. Factors such as the severity of the original brain injury as well as the specific injured areas in the brain will determine the patient's symptoms. Patients diagnosed with cerebral palsy may experiences symptoms such as stiff muscles (hypertonia) or weak muscle function (hypotonia), poor coordination, tremors, impaired cognition, communication and sensory perception as well as behavorial abnomalities.
Few conventional treatment options are available for patients diagnosed with cerebral, which mostly focus on helping the patients to cope with their disability. However, none of them are actually treating the loss of neurological function caused by the original cerebral injury. Stem cells have the ability to regenerate injured cells in the body, helping to reverse the symptoms and allowing cerebral palsy patients to improve.
Why our Stem Cell Treatment is Effective
Since 2005, we have been developing comprehensive stem cell treatment protocols for cerebral palsy to overcome the limitations of conventional therapies. In our protocols, stem cells are combined with specialized therapies for cerebral palsy that not only focus on helping the patients to cope with their symptoms, but also treat the direct cause of the symptoms by promoting the healing of the brain injury. We believe that our comprehensive treatment approach for cerebral palsy gives our patients the best chances of improvements, allowing for a better quality of life.
Kaden's Stem Cell Journey
Due to complications at birth, Kaden was born premature and since the beginning diagnosed with Cerebral Palsy, ONH, and Apraxia of Speech. While receiving his 2nd stem cell treatment, Kaden and family share their improvements and hopes for the future.
What improvements from our treatment?
What improvements can be obtained from our treatment?
The purpose of our stem cell treatment is to restore neurological function in the brain/spinal cord lesion area, thus, various kinds of improvement are possible after our treatment and our past patients have experienced the following*:
Better balance and coordination
Reduced fatigue
Improved speech
Decreased tremors
Improved motor function
Better swallowing
Decreased neuropathic pain
Improved mental alertness
It is important to remember that, as for any medical treatment, improvements cannot be guaranteed. Please contact us for more information about the chances of improvement for a particular case.
Blogs
Find out more about patients previously treated with Beike stem cell protocols. The families participating in these blog posts talk about their stories and present their own view of the treatment, including thoughts regarding the daily therapies, the stem cell injection themselves as well as improvement noticed during and after treatment.
Cerebral Palsy Misdiagnosis Leads to Drastic Improvements
Shortly after being born, a young child from Malawi named Zidane started showing signs that were not good. He arched his head backwards to the point where it would be touching his back, his limbs were very spastic, he was unable to sit up on his own, and he held … read more
Stem Cell Quality and Quantity Ensured
Different types of stem cells for different needs
Beike provides stem cells from two separate sources: umbilical cord blood and umbilical cord tissue. Umbilical cord related samples are donated by healthy mothers after normal births and are sent to Beike Biotech's laboratories for processing.
After reviewing the patient's full medical information, our doctors will recommend which source of stem cells should be used for treatment. Our treatment protocols may include one or multiple types of stem cell in combination depending on each patient's specific condition.
Highest International Stem Cell Processing Standards
Beike Biotechnology is processing its own adult stem cells in its internationally accredited laboratories. The company has full control over the processing and quality control of all stem cell products, ensuring perfect safety and highest quality. Processing methods and facility are accredited by the American Association of Blood Banks (AABB), the highest international standard in the industry.
Patient Videos
Below are video interviews recorded during treatment with Beike stem cells. The families showcased in these videos talk about their personal stories and their experience of the treatment including the improvement noticed. The improvements mentioned in these videos are typical, however it does not guarantee that all patients may have the same improvements.
Experience: With more than a decade of practice, you are ensured to be advised and treated by competent professionals.
Safety: Accredited by the American Association of Blood Banks (AABB) and following highest international standards, our stem cell processing methods and laboratories ensure that you receive the best stem cell quality available.
Diversity: Multiple types of stem cells having different capabilities are available to adapt to each patient's specific condition. We do not use the same type of stem cells for all patients.
Extensiveness: A complete supportive therapy program is provided daily to stimulate patient's freshly transplanted stem cells. The best improvement can only be obtain by supporting your stem cells.
Support: A full follow-up program is provided after the treatment and you will be asked to take part in it at 1, 3, 6 and 12 months after treatment. Access to our team after the treatment is very important as you may receive further advice to maximize improvements.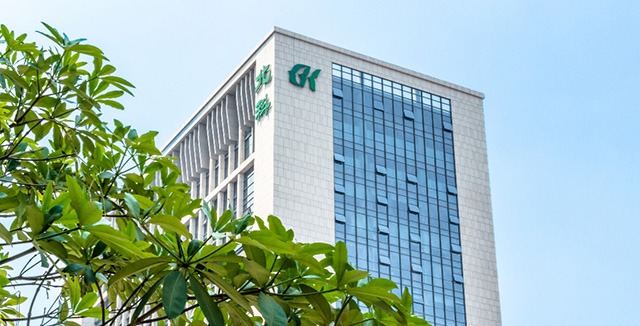 Learn More About Us
Founded in July 2005, Shenzhen Beike Biotechnology Co. Ltd. (hereinafter referred to as Beike Biotechnology) is a national high-tech enterprise specialized in clinical transformation and technical service of biological treatment technology of strategic emerging industries.
More About Cerebral Palsy
What is cerebral palsy?
Cerebral palsy – also known as CP – is a group of conditions defined as impairment in motor function, that appear in early stages of childhood, with CP affecting approximately 2 in every 1000 live births1. Symptoms of children with cerebral palsy often include:
Stiff muscles – also known as hypertonia
Poor coordination
Tremors
Weak muscle function – also known as hypotonia
Issues with impaired cognition, communication, and sensory perception, as well as behavioral abnormalities.
What causes CP?
CP results from a non-progressive insult to the developing brain in a child. CP is the clinical presentation of a wide variety of cerebral cortical or sub-cortical insults occurring either intra-uterine, or during the first year of life. Although the cause of CP in around half of all patients often remains unknown, CP is known to result from intra-uterine infections such as toxoplasmosis and rubella, as well as restricted oxygen supply during birth, known as hypoxic ischemic encephalopathy (HIE). It is also thought that a small proportion of CP cases result from the inheritance of various defective genes, such as glutamate decarboxylase-1, with such genes associating with the correct development of the brain. In addition to genetic factors, neonatal jaundice has also been demonstrated to result in CP, due to a buildup of bilirubin within the brain resulting in a condition known as kernicterus.
How is CP diagnosed?
Diagnosis of CP is often made when physicians notice delays in developmental milestones reached by patients. Infants with CP may not roll or smile as early as other children and may struggle to walk. Diagnosis is made primarily on physical examination of the patient, although some specialists may perform additional investigations such as CT and MRI scans. Once a diagnosis of CP is made, the condition can be further classified according to the symptoms the patient is exhibiting. These classifications include:
Ataxic CP: occurs in 5-10% of all cases of CP and results from damage to the cerebellum, a specific area of the brain involved in coordination. As a result, patients exhibit difficulties in coordinating movements, in particular, in their arms, legs and chest. In addition, individuals with CP often develop an intention tremor when
Spastic CP: is the most common type of CP and is associated with prematurity. An area in the brain known as the periventricular germinal matrix, which is a region of active neuronal proliferation, is particularly susceptible to bleeding and hypoxic ischemic injury. It is therefore this area that is damaged in spastic CP. Patients with spastic CP develop stiff muscles, also known as hypertonia.
Athethoid CP: is also known as dyskinetic CP and results from damage to structures located within the base of the brain, often results from hypoxic injury or kernicterus. Patients with athethoid CP develop both hyper- and hypotonia and may develop contractions within muscles throughout the body.
What are the current conventional treatments for CP?
Current treatments for CP are limited and primarily focus on symptomatic relief, with medications routinely prescribed to reduce painful muscle spasms. To date, there are no treatments licensed for use by the FDA which reverse the symptoms of CP.
Aside from medication, the mainstay treatment for CP often centers on physiotherapy programs, which are designed in order to help build tone and strength in patients, as well as helping limit spasms in patients with spastic CP. In addition to physiotherapy, occupational therapy also plays an important role
It is clear, therefore, that new treatments for CP are much needed. Stem cell therapy has offered promise that administration of patient-derived stem cells may help in the treatment and management of CP. Beike are now offering this revolutionary treatment for CP, which has been shown to improve symptom control in patients.
What are the current stem cell-based treatments for cerebral palsy?
Stem cells are multipotent cells that have been shown to have regenerative capacity in a variety of conditions, as well as stimulating growth and modulation of the immune system. It is thought that by injecting stem cells into the spinal column, these cells will enter the brain and generate new neuronal growth and therefore aid in the reduction of symptoms exhibited by CP patients.
To date, several clinical studies have examined the use of stem cells for the treatment of cerebral palsy. These have included:
A study by Chahine et al.1 in 2016, administered stem cells derived from the bone marrow, known as bone marrow mononuclear cells, to seventeen patients with CP using intrathecal injections. All patients had an uneventful post-injection course with 73% of the evaluable patients treated having a good response using the Gross Motor Function Classification System (GMFCS). The average improvement was 1.3 levels on the GMFCS with patients also demonstrating cognitive improvements as well. These findings suggest that intrathecal injection of stem cells may produce improvements in patients with CP.
A more recently study by Nguyen et al.2 in 2017, also injected bone marrow mononuclear cells into patients with CP in two separate treatments at three and six months. The study showed that gross motor function was markedly improved 3 months or 6 months after stem cell transplantation than at baseline.
These studies therefore clearly show that stem cells offer an effective and safe treatment for CP.