Stem cell therapy for Autism to reduce autistic behaviors
Autism and autism spectrum disorders (ASD) are a group of conditions that cause difficulties with social learning, communication and language. Children or affected adults also sometimes exhibit sensory hypersensitivity as well as signs of repetitive behavior. Some individuals also experience constipation and/or chronic diarrhea. The cause of autism has been the subject of many investigations in recent years but has not yet been established by the scientific community. More and more international studies, however, show a correlation between ASD and impaired neurological function, defective immune system and unbalanced intestinal flora. Few conventional therapy options are available for people with autism spectrum disorders and are usually based only on adapted learning methods or modified diets.
Why is our therapeutic program effective?
Since 2005, we have been delivering comprehensive stem cell therapy for autism and autism spectrum disorder patients, that passes beyond the limitations of conventional therapies. In our proprietary protocols, stem cell injections are combined with advanced and specialized therapies for ASD, including transcranial magnetic stimulation (TMS) and intestinal microbiome transfer. Our non-invasive program helps to target the causes of the behaviors and allowing — among other things — more complete development of the cognitive functions and an improved immune system. This comprehensive approach provides a better chance of progress for better quality of life than conventional therapies alone.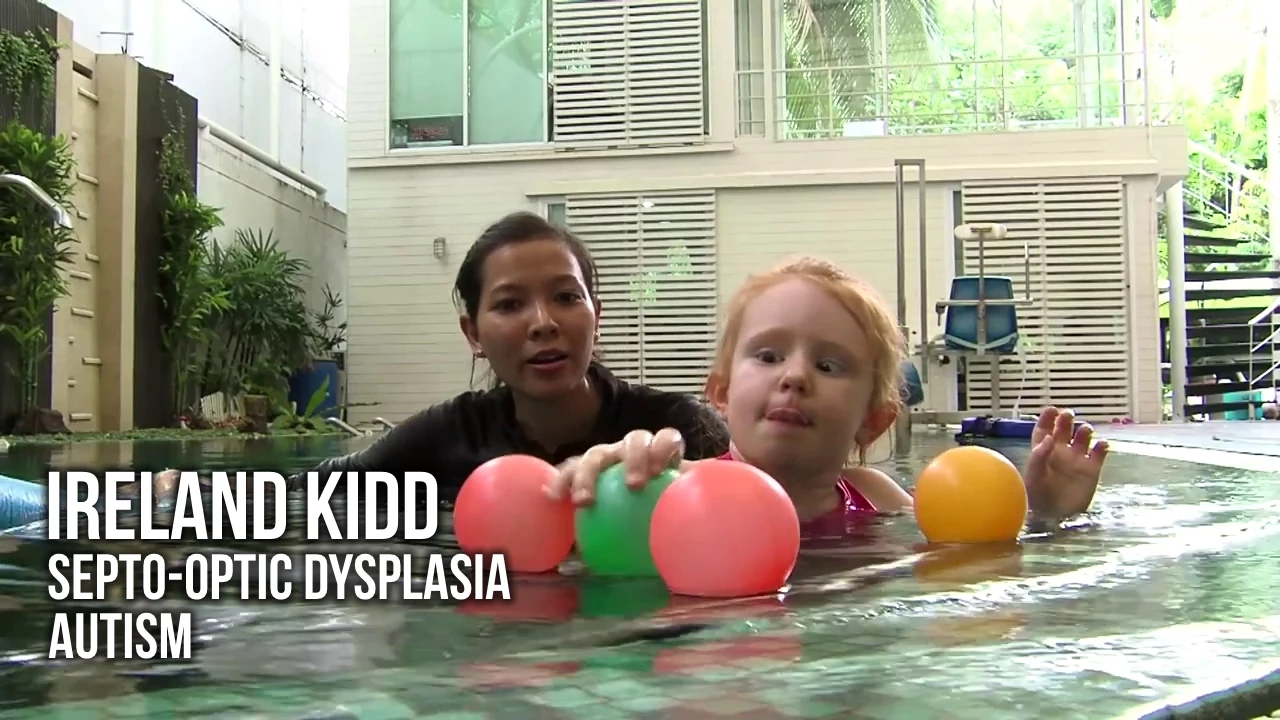 Ireland Kidd was diagnosed with Septo-optic Dysplasia and Autism with no hope for improvement from local doctors. Her mother tells of their comprehensive stem cell therapy journey with Beike stem cells and functional medicine provided at Better Being Hospital in Bangkok, Thailand. filmed during their second treatment.
Potential improvements after stem cell treatment for autism
The goal of our stem cell treatment for Autism is to help restore neurological functions and stabilize the immune system. Various kinds of improvement are possible after our stem cell treatment for Autism and our past patients have experienced the following*:
Improved social interactions
Better communication
Improved speech
Improved learning ability
Decreased repetitive behavior
Improved mental development
Improved intestinal function
Stabilized muscle tone
*It is important to remember that as for any medical treatment, improvements cannot be guaranteed. Please contact us for more information regarding the possible improvements for a particular case.
Our Treatment Program in Details
Beike is unlike any other stem cell treatment provider in the world, the reason? Since 2005, we have been developing and optimizing our stem cell treatment protocols with the concept that only a very comprehensive solution can allow our patients to truly benefit from stem cells. We believe that stimulation through various therapies is necessary to enhance stem cell regenerative response, therefore our protocols include daily therapies to support the stem cells. Finally, we provide a wide variety and large quantities of stem cells in order to adapt to each patient specific condition and deliver maximized regenerative potential.
Our stem cell therapy for autism program consist in 6 to 8 simple and minimally invasive injections of umbilical cord derived stem cells. The stem cells are transplanted using two separate methods: by intravenous way using a standard IV drip system, and through intrathecal injection performed after lumbar puncture. These two delivery methods allow for increased efficacy while ensuring safety and minimum inconvenience for the patient.
15 to 23 Days Stay
IV & Intrathecal Injections
UCBSC / UCMSC Cells
Daily Therapy Program
120-280 Million Cells
Nutrition Program
Patient Experience Stories
Find out more about patients previously treated with Beike stem cell protocols. The families participating in these blog posts talk about their stories and present their own view of the treatment, including thoughts regarding the daily therapies, the stem cell injection themselves as well as improvement noticed during and after treatment.
After two successful stem cell treatments, Suzana, Darien's mom agreed to share with all of us in a Q&A session their great experience at one of our facility centers. Amazing improvements for her kid, we couldn't be happier for them. Tell us about Darien's condition. How did you find out …
Jeevan Chabra's first two stem cell treatments for Autism were in Qingdao, China with treatment protocols and stem cells from Beike Biotechnology. According to Jeevan's mother, their son "was nonverbal before the first stem cell treatment. He began saying his first words the next day after his stem cell treatment." Recently …
Ireland, a little girl from the USA is receiving Beike stem cells for the second time. Ireland has Septo-optic dysplasia (SOD) as well as Autism, and received great improvements from her first round with adult stem cell therapy. Her parents are sharing her story daily with blog posts and photos …
Stem Cell Quality and Quantity Ensured
Different types of stem cells for different needs
Beike provides stem cells from two separate sources: umbilical cord blood and umbilical cord tissue. Umbilical cord related samples are donated by healthy mothers after normal births and are sent to Beike Biotech's laboratories for processing.
After reviewing the patient's full medical information, our doctors will recommend which source of stem cells should be used for treatment. Our treatment protocols may include one or multiple types of stem cells in combination depending on each patient's specific condition.
Highest International Stem Cell Processing Standards
Beike Biotechnology is processing its own adult stem cells in its internationally accredited laboratories. The company has full control over the processing and quality control of all stem cell products, ensuring perfect safety and highest quality.
Patient Videos
Below are video interviews recorded during treatment with Beike stem cells. The families showcased in these videos talk about their personal stories and their experience of the treatment including the improvement noticed.
The improvements mentioned in these videos are typical, however it does not guarantee that all patients may have the same improvements.
Why Choose Beike for a Stem Cell Treatment?
Experience: With more than a decade of practice, you are ensured to be advised and treated by competent professionals.
Safety: Accredited by the American Association of Blood Banks (AABB) and following highest international standards, our stem cell processing methods and laboratories ensure that you receive the best stem cell quality available.
Diversity: Multiple types of stem cells having different capabilities are available to adapt to each patient's specific condition. We do not use the same type of stem cells for all patients.
Extensiveness: A complete supportive therapy program is provided daily to stimulate patient's freshly transplanted stem cells. The best improvement can only be obtain by supporting your stem cells.
Support: A full follow-up program is provided after the treatment and you will be asked to take part in it at 1, 3, 6 and 12 months after treatment. Access to our team after the treatment is very important as you may receive further advice to maximize improvements.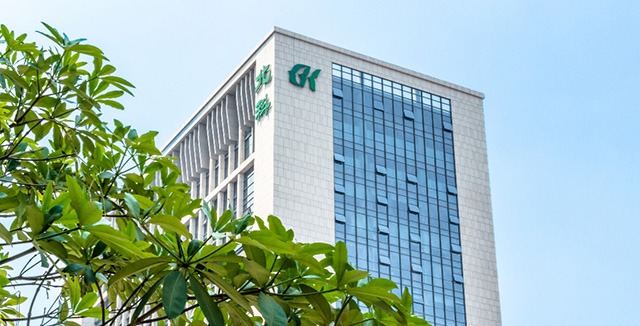 Founded in July 2005, Shenzhen Beike Biotechnology is a national high-tech enterprise specialized in clinical transformation and technical service of biological treatment technology of strategic emerging industries.
Frequently asked questions about Autism
What is Autism Spectrum Disorder (ASD)?
Autism spectrum disorder (ASD) comprises three developmental disorders: autism, pervasive developmental disorder–not otherwise specified (PDD-NOS) and Asperger Disorder, which are generally viewed as sharing common symptoms and etiology. Autism is the most prevalent ASD, characterized by impairments in social interaction, verbal and nonverbal communication, and repetitive, obsessive behavior. Autism typically appears before the age of three and is four times more likely to occur in boys than girls. Many regions of the brain have been implicated in the genesis of autism, but the neurobiological basis of the disorder remains poorly understood. It has been shown in international publications that genetic and environmental factors have an important role.
How can stem cells help autism?
One of the difficulties in treating autism is that we do not know the exact cause, making it difficult to target through therapy and medication. However, this is one of the greatest benefits of stem cell transplants. Stem cells do not need to be guided once injected into the body. They naturally gravitate toward the correct areas of the body that need healing and apply the appropriate treatment.
Additionally, people with ASD have been shown to have abnormal immune systems, and it is believed that the immunomodulatory effects of stem cells are part of what makes stem cell therapy for autism effective. Mesenchymal stem cells also can create what is called a paracrine effect, in which donor stem cells signal or communicate to other stem cells what needs to be done in the body.
This can allow the patient's own cells to heal the body without help from the donor stem cells, meaning that even after the donor cells have died, healing can still take place through a patient's own stem cells.
Science and still does not know the exact cause of autism, though it is believed to have more than one cause, and those causes could be genetic or environmental.
Can stem cells cure autism?
There is no cure for autism, as it is essentially developed and structured in a way that is different from the average brain. However, stem cell treatment for autism using umbilical cord blood stem cells can improve some symptoms such as social interaction skills, learning ability, and speech.
How can stem cells can help relieve the symptoms of Autism?
Recent studies have been revealing that pathologies such as hypoperfusion to the brain and immune dysregulation are playing an important role in autism . From our experience, the administration of CD34+ umbilical cord blood derived stem cells (UCBSC) and umbilical cord mesenchymal stem cells (UCMSC) have been proving to be useful to treat these pathologies.
In numerous studies the areas affected by hypo-perfusion seem to correlate with regions of the brain that are responsible for functionalities that are abnormal in autism. It has been investigated that transplantation of UCBSC stem cells can induce neovascularization, ultimately leading to functional improvement. Besides, umbilical cord blood contains high numbers of CD34+ endothelial progenitor cells (EPCs), which can give rise to mature endothelial cells and induce angiogenesis in ischemic tissues. Finally umbilical cord mesenchymal stem cells may have immunosuppressive and immunomodulatory effects, which can be beneficial for the autoimmune-like status of autism.
What is the efficacy of current conventional therapies?
Thus far, there is no cure for autism. Current available treatments for autism can be divided into behavioral, nutritional and medical approaches, but all of these therapeutic effects are limited. Numerous clinical trials have been conducted around different medical practices such as hyperbaric oxygen therapy (HBOT), administration of zinc and prescription of anti-inflammatory drugs. There is however no clear understanding of the causes of autism, and as a result different strategies are being tried with varying degrees of success.