Stem cell treatment for Autism reduce autistic behaviors
Autism and autism spectrum disorders (ASD) are a group of conditions that cause difficulties with social learning, communication and language. Children or affected adults also sometimes exhibit sensory hypersensitivity as well as signs of repetitive behavior. Some individuals also experience constipation and/or chronic diarrhea.
The cause of autism has been the subject of many investigations in recent years but has not yet been established by the scientific community.  More and more international studies, however, show a correlation between ASD and impaired neurological function, defective immune system and unbalanced intestinal flora.
Few conventional treatment options are available for people with autism spectrum disorders and are usually based only on adapted learning methods or modified diets.
Beyond traditional methods: why is our therapeutic program effective?
Since 2005, we have been delivering comprehensive stem cell treatment programs for patients with autism spectrum disorders which pass beyond the limitations of conventional therapies. In our proprietary protocols, stem cell injections are combined with advanced and specialized therapies for ASD, including transcranial magnetic stimulation (TMS) and intestinal microbiome transfer. Our non-invasive program helps to target the causes of the behaviors and allowing -- among other things -- more complete development of the cognitive functions, stabilization of the intestinal function & improved immune system. Beike's comprehensive approach provides a better chance of progress for better quality of life than conventional therapies alone.
Ireland's Stem Cell Journey
Ireland's Stem Cell Journey
Ireland Kidd was diagnosed with Septo-optic Dysplasia and Autism with no hope for improvement from local doctors. Her mother Candice talks about their journey with Beike Biotech's extensive stem cell treatment protocol and tells us more about Ireland's symptoms and improvements. This video was filmed during their second stem cell treatment for Autism.
What improvements from our treatment?
What improvements from our treatment?
The goal of our treatment is to help restore neurological functions and stabilize the immune system. Various kinds of improvement are possible after our treatment and our past patients have experienced the following*:
Improved social interactions
Better communication
Improved speech
Improved learning ability
Decreased repetitive behavior
Improved mental development
Improved intestinal function
Stabilized muscle tone
It is important to remember that as for any medical treatment, improvements cannot be guaranteed. Please contact us for more information regarding the possible improvements for a particular case.
Stem Cell Quality and Quantity Ensured
Different types of stem cells for different needs
Beike provides stem cells from two separate sources: umbilical cord blood and umbilical cord tissue. Umbilical cord related samples are donated by healthy mothers after normal births and are sent to Beike Biotech's laboratories for processing.
After reviewing the patient's full medical information, our doctors will recommend which source of stem cells should be used for treatment. Our treatment protocols may include one or multiple types of stem cell in combination depending on each patient's specific condition.
Highest International Stem Cell Processing Standards
Beike Biotechnology is processing its own adult stem cells in its internationally accredited laboratories. The company has full control over the processing and quality control of all stem cell products, ensuring perfect safety and highest quality. Processing methods and facility are accredited by the American Association of Blood Banks (AABB), the highest international standard in the industry.
Patient Videos
Below are video interviews recorded during treatment with Beike stem cells. The families showcased in these videos talk about their personal stories and their experience of the treatment including the improvement noticed. The improvements mentioned in these videos are typical, however it does not guarantee that all patients may have the same improvements.
Experience: With more than a decade of practice, you are ensured to be advised and treated by competent professionals.
Safety: Accredited by the American Association of Blood Banks (AABB) and following highest international standards, our stem cell processing methods and laboratories ensure that you receive the best stem cell quality available.
Diversity: Multiple types of stem cells having different capabilities are available to adapt to each patient's specific condition. We do not use the same type of stem cells for all patients.
Extensiveness: A complete supportive therapy program is provided daily to stimulate patient's freshly transplanted stem cells. The best improvement can only be obtain by supporting your stem cells.
Support: A full follow-up program is provided after the treatment and you will be asked to take part in it at 1, 3, 6 and 12 months after treatment. Access to our team after the treatment is very important as you may receive further advice to maximize improvements.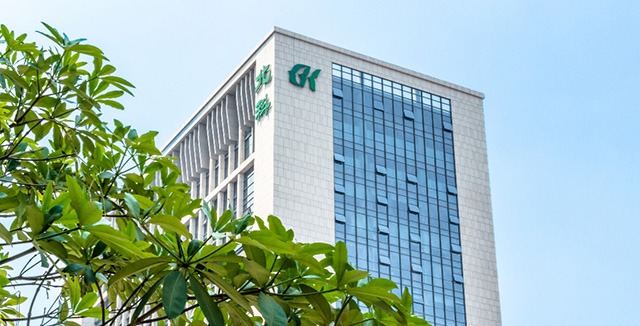 Learn More About Us
Founded in July 2005, Shenzhen Beike Biotechnology Co. Ltd. (hereinafter referred to as Beike Biotechnology) is a national high-tech enterprise specialized in clinical transformation and technical service of biological treatment technology of strategic emerging industries.