How effective is stem cell treatment for multiple sclerosis?
Since 2005, we have been developing comprehensive protocols regarding Stem Cell Therapy for MS to overcome the limitations of conventional therapies. In our protocols, stem cells are combined with specialised therapies for MS that not only focus on helping people with MS to cope with their symptoms, but also treat the direct cause of the symptoms by promoting the healing of the original brain injury. We believe that our comprehensive stem cell treatment for Multiple Sclerosis gives our patients the best chances of improvements, allowing for a better quality of life.
Can stem cells help treat multiple sclerosis?
Medications exist that can try to slow the process or help manage symptoms by blocking immune responses, but nothing specifically targets the strange autoimmune reaction to the myelin sheath. While these medications are helpful and provide relief and time for people struggling with MS, it is unable to fix the damaged neurons or reverse the condition. Stem cell therapy for MS is a new form of regenerative medicine that has the potential to slow and in some ways reverse the progression.
We use mesenchymal stem cells (MSCs), which help the body regulate the immune system and may be able to help the body stop the immune system from attacking the myelin sheath. Mesenchymal stem cells may also potentially help with myelination (the regeneration of the myelin sheath) in the neurons. Many studies are currently being done on the efficacy of MSCs for MS, including at the University of Cambridge. Through treatment with umbilical cord mesenchymal stem cells (UCMSCs) we have witnessed many of our patients see and experience improvements. As more studies are released, we look forward to seeing many more patients improve.
Betty Helm received umbilical cord blood stem cell transplants three years ago in the southern city of Shenzhen. This interview, shot in September 2010 in the US, catches us up with Betty.
Betty was one of the first international patients to receive injections of the immuno-naive adult stem cells. Far from facing a medical disaster, Betty survived the adventure and believes her Multiple Sclerosis was set back several years.
Possible improvements after Stem Cell Therapy for MS
Some published papers showed that Mesenchymal Stem Cells (MSCs) are potentially good for MS due to the following probable mechanisms:
MSCs exert their immunomodulatory functions on numerous immune cells including T-cells, B-cells, NK cells and dendritic cells (DCs). MSCs on one side are inducing peripheral T-cell tolerance to myelin proteins thus reducing migration of pathogenic T-cells to the central nervous system (CNS) and on the other side, are homing to the CNS where they preserve axons and reduce demyelination.
MSCs can protect axons and improve neuronal survival, possibly via anti-apoptotic effects, antioxidant effects, or by releasing trophic factors.
MSCs can induce endogenous neurogenesis and oligodendrogenesis.
MSCs can decrease production of pro-inflammatory cytokines and chemokine.
MSCs also appear to reduce glial scar formation representing a major barrier to spontaneous repair.
Various kinds of improvement are possible, but not guaranteed, after our treatment. Our past patients have experienced improvements in the following areas*:
Improved motor function
Improved sensitivity
Better balance
Decreased spasticity
Enhanced vision
Decreased neuropathic pain
Reduced Fatigue
Lowered tremor occurrence
Improved bladder & bowel function
*It is important to remember that as for any medical treatment, improvements cannot be guaranteed. Please contact us for more information regarding the possible improvements for a particular case.
Our Treatment Program in Details
Since 2005, we have been developing and optimizing our stem cell treatment protocols with the concept that only a very comprehensive solution can allow our patients to truly benefit from stem cells. We believe that stimulation through various therapies is necessary to enhance stem cell regenerative response, therefore our protocols include daily therapies to support the stem cells. Finally, we provide a wide variety and large quantities of stem cells in order to adapt to each patient specific condition and deliver maximized regenerative potential.
Our stem cell transplantation program for Multiple Sclerosis consist in 3 to 8 simple and minimally invasive injections of umbilical cord derived stem cells. The stem cells are transplanted using two separate methods: by intravenous way using a standard IV drip system, and through intrathecal injection performed after lumbar puncture. These two delivery methods allow for increased efficacy while ensuring safety and minimum inconvenience for the patient. Read more about each procedure below:
10 to 23 Days Stay
IV & Intrathecal Injections
UCBSC / UCMSC Cells
Daily Therapy Program
120-400 Million Cells
Nutrition Program
Patient Experience Stories
Find out more about patients previously treated with Beike stem cell protocols. The families participating in these blog posts talk about their stories and present their own view of the treatment, including thoughts regarding the daily therapies, the stem cell injection themselves as well as improvement noticed during and after treatment.
Like countless other girls, Virali Modi dreamt of being a model and actress. However, unlike them, Virali was left wheelchair-bound after a trip to India in 2006. The American of Indian-origin was hospitalised for months, where she slipped in and out of coma whilst fighting for her life. The diagnosis …
Multiple Sclerosis is not a condition that is easy to live with. There is currently no cure, and its progressive nature means that it will only continue to get worse unless actions are taken to treat the disease symptoms and slow the degeneration of the central nervous system. Fortunately for …
Multiple Sclerosis (MS) and stem cells Juan José Gallego de la Cruz was told 10 years ago that his condition was incurable and that there was nothing he could do to avoid its fatal outcome. Nevertheless, being the kind of person who never gives up, he made the decision that …
Stem Cell Quality and Quantity Ensured
Different types of stem cells for different needs
Beike provides stem cells from two separate sources: umbilical cord blood and umbilical cord tissue. Umbilical cord related samples are donated by healthy mothers after normal births and are sent to Beike Biotech's laboratories for processing.
After reviewing the patient's full medical information, our doctors will recommend which source of stem cells should be used for treatment. Our treatment protocols may include one or multiple types of stem cells in combination depending on each patient's specific condition.
Highest International Stem Cell Processing Standards
Beike Biotechnology is processing its own adult stem cells in its internationally accredited laboratories. The company has full control over the processing and quality control of all stem cell products, ensuring perfect safety and highest quality.
Patient Videos
Below are video interviews recorded during treatment with Beike stem cells. The families showcased in these videos talk about their personal stories and their experience of the treatment including the improvement noticed.
The improvements mentioned in these videos are typical, however it does not guarantee that all patients may have the same improvements.
Why Choose Beike for a Stem Cell Treatment?
Experience: With more than a decade of practice, you are ensured to be advised and treated by competent professionals.
Safety: Accredited by the American Association of Blood Banks (AABB) and following highest international standards, our stem cell processing methods and laboratories ensure that you receive the best stem cell quality available.
Diversity: Multiple types of stem cells having different capabilities are available to adapt to each patient's specific condition. We do not use the same type of stem cells for all patients.
Extensiveness: A complete supportive therapy program is provided daily to stimulate patient's freshly transplanted stem cells. The best improvement can only be obtain by supporting your stem cells.
Support: A full follow-up program is provided after the treatment and you will be asked to take part in it at 1, 3, 6 and 12 months after treatment. Access to our team after the treatment is very important as you may receive further advice to maximize improvements.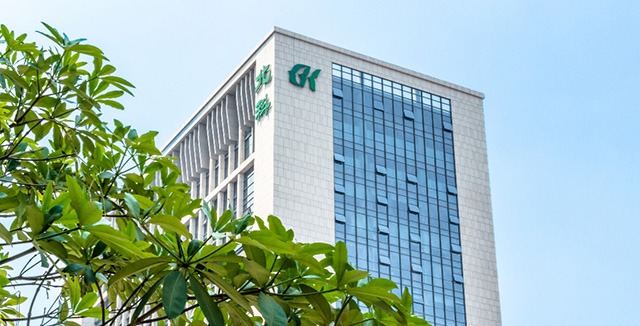 Founded in July 2005, Shenzhen Beike Biotechnology is a national high-tech enterprise specialized in clinical transformation and technical service of biological treatment technology of strategic emerging industries.
Frequently asked questions about MS
What is Multiple Sclerosis and how does it affect the patient?
Multiple sclerosis is an auto-immune and progressive neurological condition that primarily affect specific structures located in the brain and spinal cord, called myelin sheaths. These tubular structures that are wrapped around the neurons' axons are responsible for the proper conduction of electrical impulses between the neuron's soma and its axon terminal. In short, myelin sheaths allow for information to properly travel within the neuron.
Multiple Sclerosis affects about 2.3 million individuals worldwide and women are affected twice as frequently as men. Etiology of multiple sclerosis is still unknown; it is generally thought that the disease will develop in genetically susceptible individuals as a result of an autoimmune response directed against components of myelin. Environmental factors such as viruses, bacteria, chemicals and lack of sun exposure along with specific genetic predisposition have been hypothesized to cause immune dysfunction.
What happens if the disease remains untreated?
Multiple sclerosis affects principally young adults and leads to severe physical and cognitive impairment. MS follows a relapsing-remitting (RR) course in 85% and a primary progressive (PP) course in 15% of patients. Most patients with relapsing-remitting multiple sclerosis, see their MS evolve in the secondary progressive type after a median interval of 19 years, with persisting relapses in 40% of cases. The degenerative nature of the disease causes patients to lose the ability to walk independently at a median age of 63 years, while 1–3% of patients reach that same level of disability only in a few weeks or months. Patients affected by multiple sclerosis also suffer from visual impairment (loss of vision, double vision), loss of sensation, speech and swallowing issues, problems with bowel, bladder and sexual function, extreme fatigue, dizziness, pain in some part of the body and more.
What are the current conventional treatments for MS and what are their efficacy? 
Multiple Sclerosis is currently incurable. The exact cause of the disease is not known so far, and genetic factors culminating in autoimmune attack within the brain and spinal cord (central nervous system) is generally the accepted theory. However such environmental factors remain obscure. Immune treatments are therefore routinely used, and these can reduce individual relapses both in severity (steroids, given in acute phase) and in frequency (interferons, glatiramer, and more recently various monoclonal antibodies, taken regularly). However, immune treatments have no impact on patients with progressive disability and deficits continue to accumulate relentlessly.